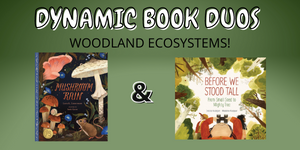 Please welcome authors Laura K. Zimmermann and Jessica Kulekjian to Dynamic Book Duos– a blog featuring two books that pair together in a meaningful way along with coordinating educational activities to strengthen reading skills. This week's Dynamic Book Duos pairing focuses on woodland ecosystems!
PERFECT PAIR: Woodland Ecosystems
Mushroom Rain written by Laura K. Zimmermann and illustrated by Jamie Green, and Before We Stood Tall: From Small Seed to Mighty Tree written by Jessica Kulekjian and illustrated by Madeline Kloepper look at forests from above and below the soil. Together they tell a story of woodland ecosystems from different perspectives highlighting some of the many connections found there.
Book1: Mushroom Rain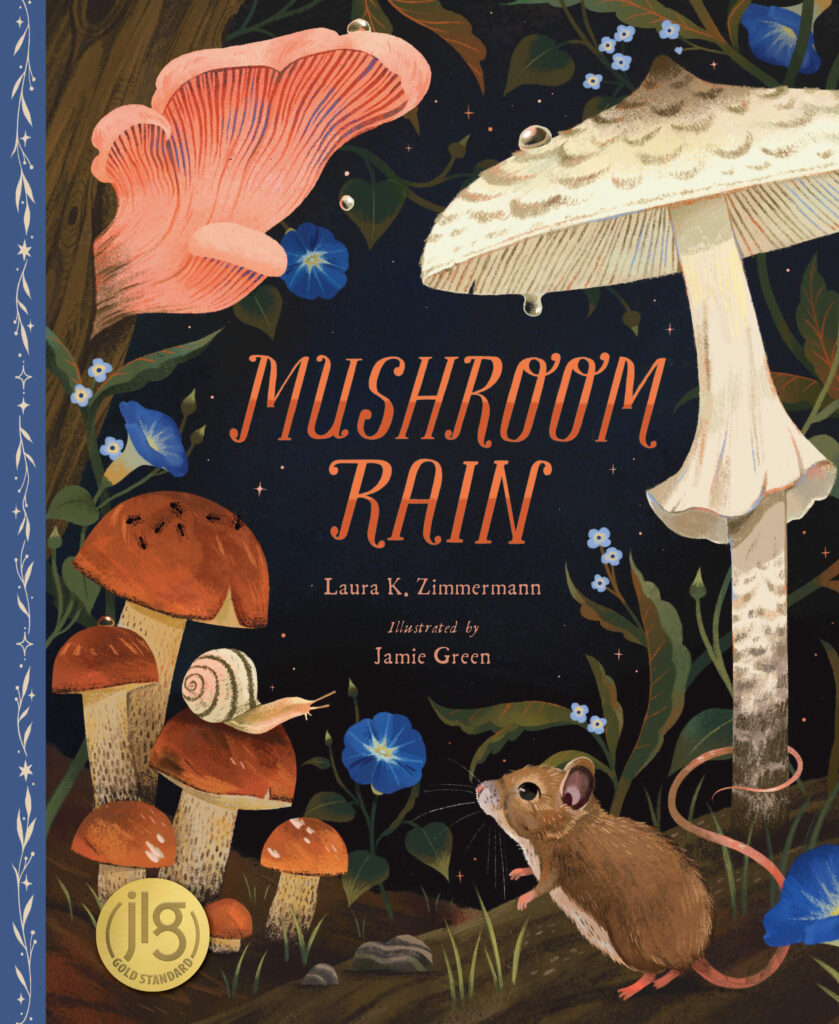 What can smell like bubble gum, glow neon green at night, be poisonous and yet still eaten by humans, and even help create rain? Mushrooms! From their hidden networks underground to the fruiting body above, mushrooms can do incredible things. But don't call them plants—mushrooms are fungi. They're more closely related to animals like you! Through lyrical text and colorful, detailed artwork, the wonderful, mysterious, and sometimes bizarre world of mushrooms is explored.
Book 2: Before We Stood Tall: From Seed to Mighty Tree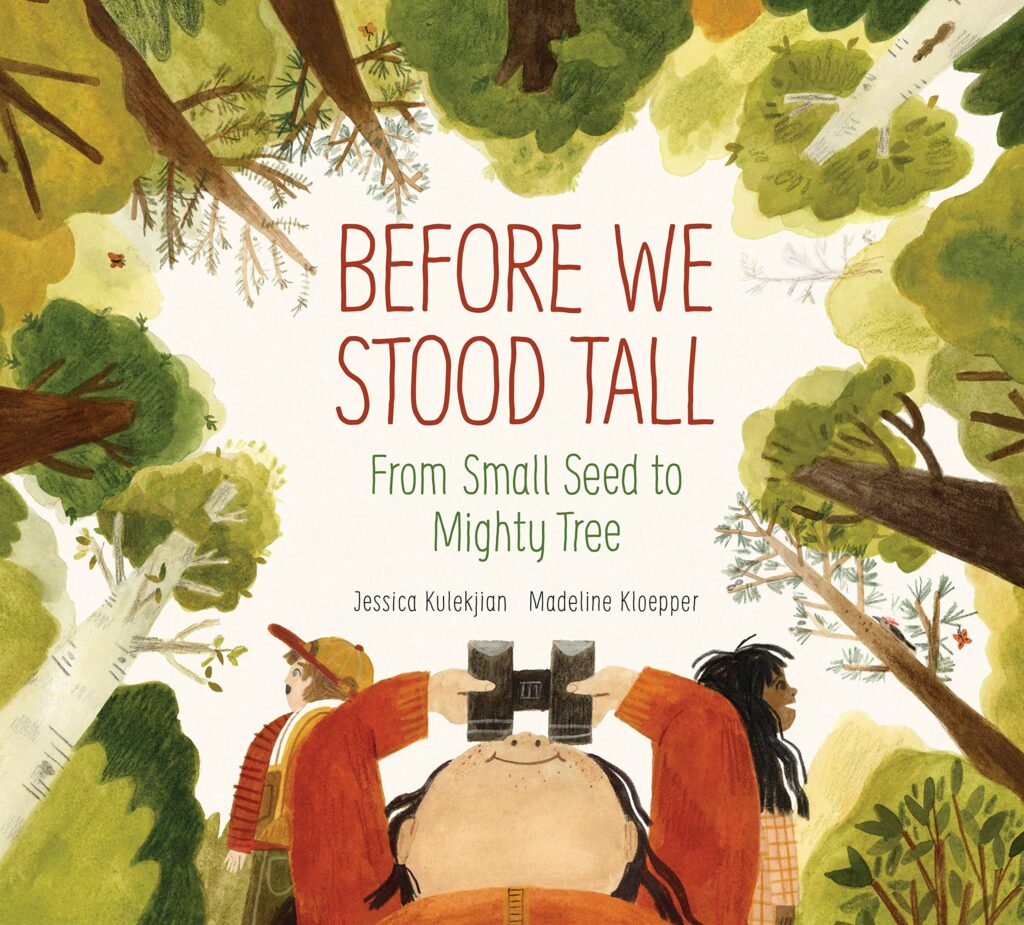 Before We Stood Tall: From Small Seed to Mighty Tree traces a tree's life cycle by moving backwards in time. Readers uncover the wonders that turn a tiny seed into a mature giant and learn how the interconnected forest community helps nourish trees along their journey.
Educational Activities:
Activities and Teacher Guides:
Activities Pairing Mushroom Rain and Before We Stood Tall:
Study the pictures in both books. What kinds of animals, plants, and mushrooms do you see? How is the art in the two books similar and how is it different?
Both books look at life cycles. Compare and contrast the life cycles of trees and mushroom-producing fungi.
What roles do mushroom-producing fungi and trees play in a forest habitat? Find examples of how they interact with each other and with the other creatures that live there.
Meet the Authors: