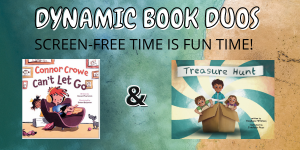 Please welcome authors Stephanie Wildman and Howard Pearlstein to Dynamic Book Duos– a blog featuring two books that pair together in a meaningful way along with coordinating educational activities to strengthen reading skills. This week's Dynamic Book Duos pairing focuses on screen-free time.
PERFECT PAIR: Screen-Free Time is Fun Time
Treasure Hunt written by Stephanie Wildman and illustrated by Estefania Razo and Connor Crowe Can't Let Go written by Howard Pearlstein and illustrated by Stefani Buijsman complement each other as vehicles to discuss screen time with children. Many children think first of playing video games or watching tv (like Flor and Roberto in Treasure Hunt). They might even think, like Connor does at first in Connor Crowe Can't Let Go, that never ending screen access would be the best way to spend time. All of these children come to understand fun without screens.
Book 1: Treasure Hunt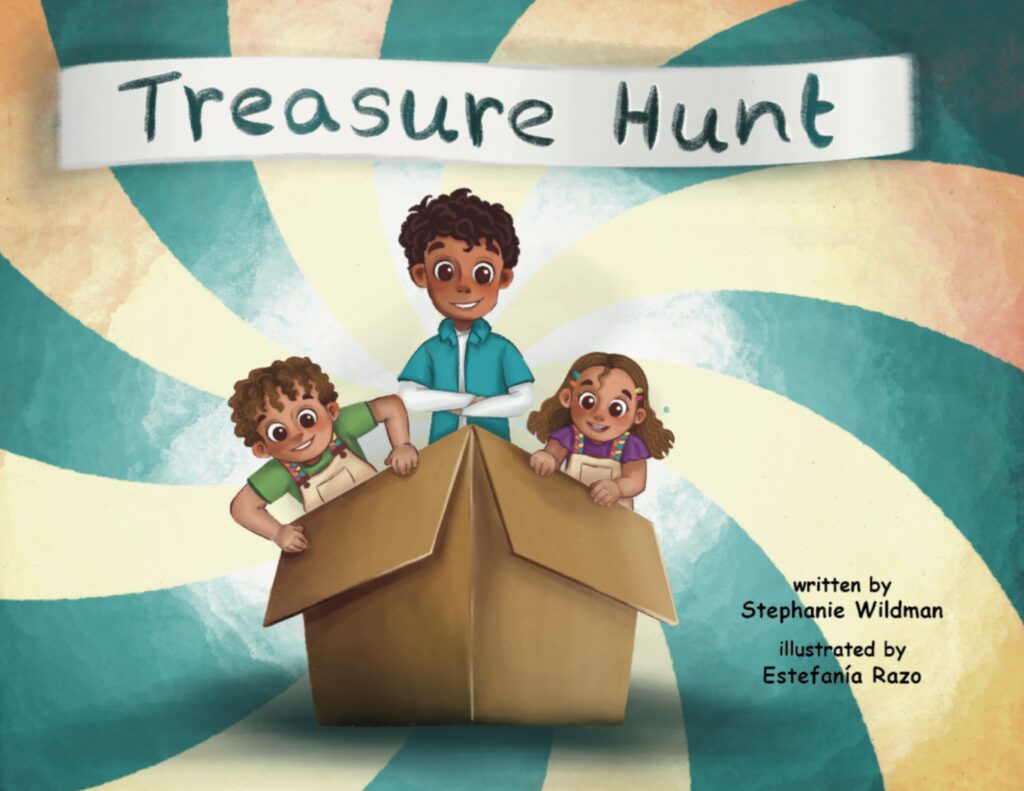 In this light-hearted story, twins Flor and Roberto scamper through their house, hunting for treasure hidden by big brother, Luis. Can these everyday objects really be treasures that offer more fun than video games or TV? Join Flor and Roberto on their search and discover what fun Luis creates with a gigantic cardboard box. Bonus content provides direction for creating your own at-home fun!
Book 2: Connor Crowe Can't Let Go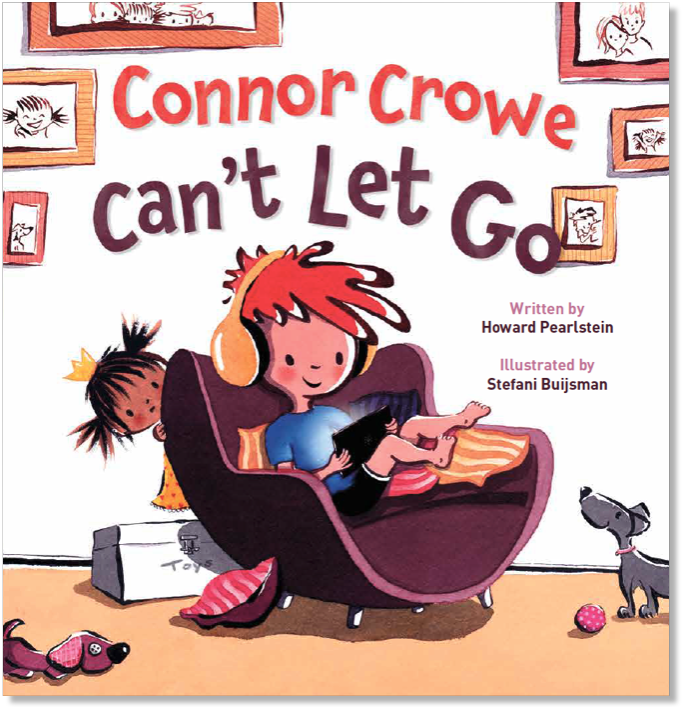 Connor Crow loves his parents, he loves his dog, he even loves his sister. But, most of all, he loves his tablet! He plays on it when he wakes up. He plays on it when he gets home. He plays on it before he goes to bed. But one day, he wishes he could just let it go . . .
A cautionary tale about our obsession with electronic devices and a reminder about reconnecting with the simple things offline.
Educational Activities:
Conversation Starter:
What are your three favorite ways to have fun that don't use a screen? If you were making a treasure hunt for your friends or family what would you hide? Where would you hide it? If you were stuck to a screen like Connor was, what would be hard to do? What would you miss being able to do?
Screen-Free Time Acrostic:
Fill-in the SCREEN-FREE TIME ACROSTIC.
SCREEN-FREE TIME means just what it sounds like – time you can spend not watching TV or playing video games. Write down a word or phrase for as many activities you like to do that do not use a screen, like S – Sitting quietly; E – eating ice cream.
S _____________________
C _____________________
R _____________________
E _____________________
E _____________________
N _____________________
F _____________________
R _____________________
E _____________________
E _____________________
T _____________________
I _____________________
M _____________________
E _____________________
Meet the Authors: