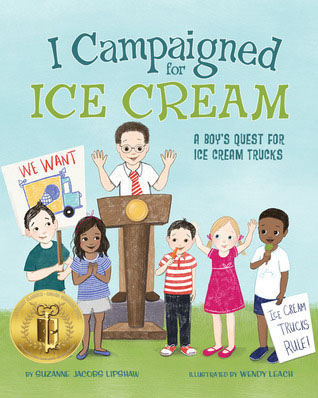 I SCREAM! YOU SCREAM!
JOSH…CAMPAIGNS…FOR ICE CREAM!
I Campaigned for Ice Cream is the upbeat, educational, heartwarming true story of nine-year-old Josh who petitioned his local government to change an outdated law that prevented ice cream trucks from driving through his town. Complete with adorable illustrations by Wendy Leach, this sweet book si a tasty treat for young readers as well as a lesson that they too can make a difference in their communities. Relive Josh's passionate journey as he works to bring the joy of ice cream trucks to his town.