Welcome to my new blog–Dynamic Book Duo–featuring two books that pair together in a meaningful way along with educational activities to strengthen reading skills. I've chosen to start this blog as summer approaches to help young readers prevent the dreaded "summer slide."
Perfect Pairing
Mighty Mahi written by Suzanne Jacobs Lipshaw and illustrated by Dorothy Shaw & Gordy and the Ghost Crab written and illustrated by Linda Sienkiewicz. Some may find this an unusual duo since ghost crabs are predators of sea turtle hatchlings, chasing after the hatchlings on their journey from nest to ocean. But even predators play an important role in our ecosystem and deserve protection and empathy and this is where Mighty Mahi and Gordy and the Ghost Crab connect–at the heart of both books is compassion for all creatures.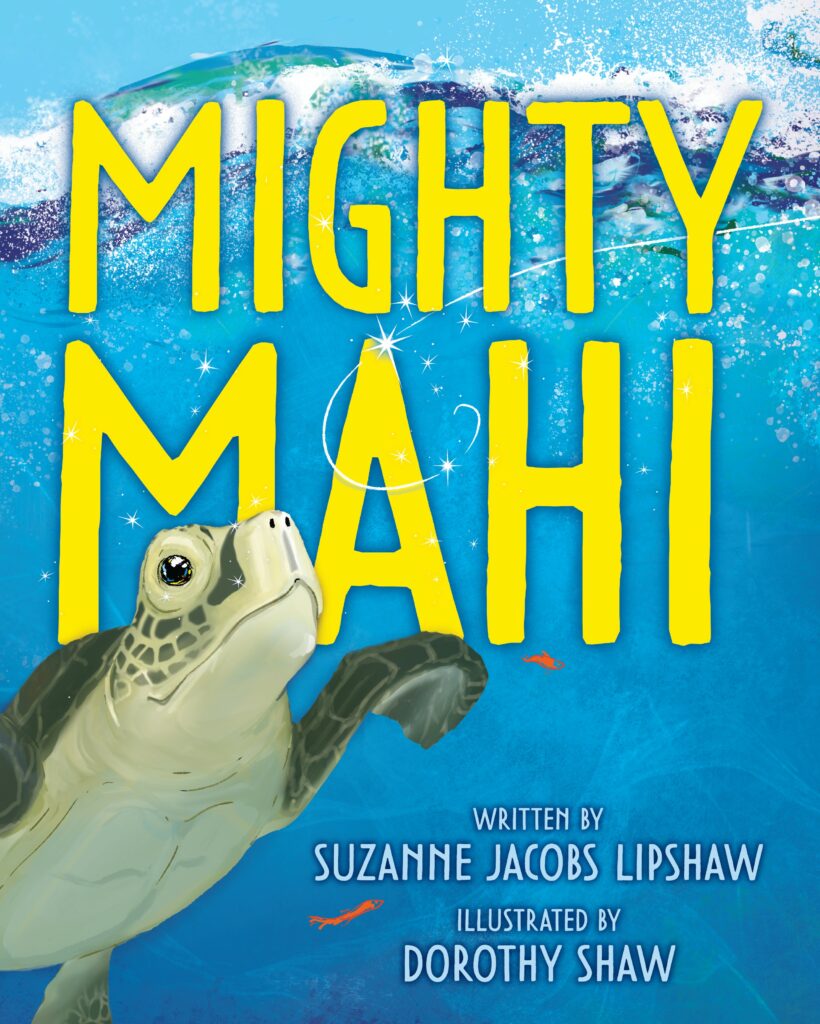 Mighty Mahi Written by Suzanne Jacobs Lipshaw and Illustrated by Dorothy Shaw: This is a true story: A green sea turtle spots something shiny and sparkly. But when she swims over to investigate, the stringy stuff gets wrapped around one of her flippers. She can't get loose! Soon she's too weak to dive for food or swim to the ocean surface for air. Exhausted, the young sea turtle struggles on to the beach to rest. She doesn't realize there are more obstacles and bigger challenges awaiting her outside her ocean home. "Mighty Mahi is marvelous—a heartwarming, true tale of a wounded green sea turtle's two-year journey back to its ocean home; an inspiring story of everyday activism and hope; and resounding proof that we can make real change—even the smallest of us—if we just band together. Three cheers for Mahi. Three cheers for all those who cared! And three cheers to Suzanne Jacobs Lipshaw for bringing us this empowering story."
– Candace Fleming, award-winning author of Giant Squid and Honeybee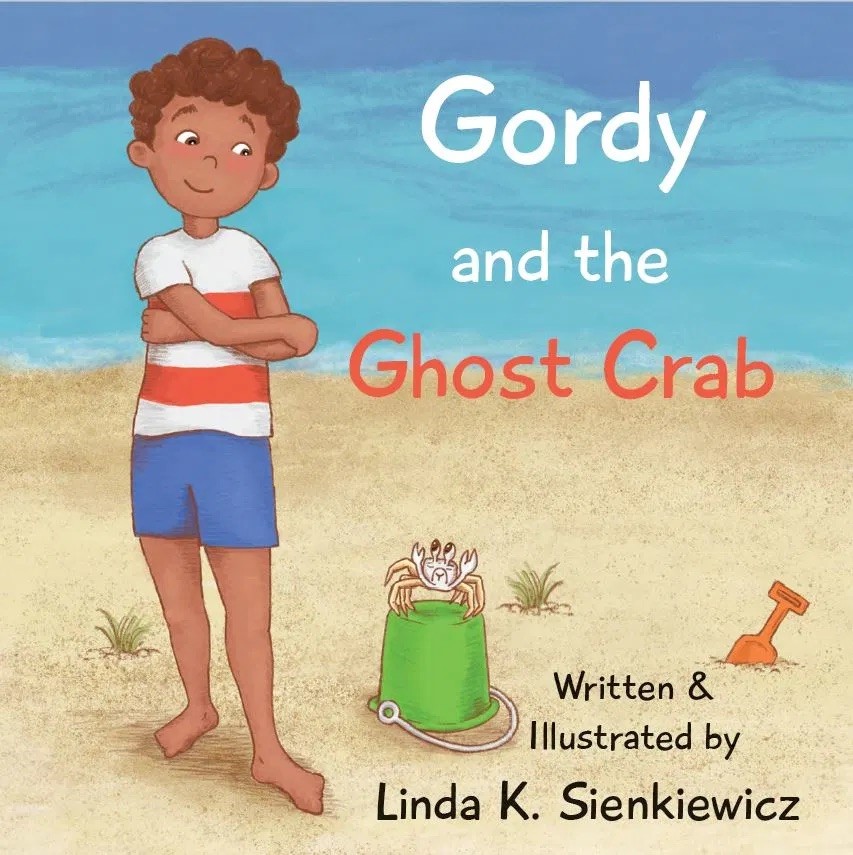 Gordy and the Ghost Crab Written and Illustrated by Linda K. Sienkiewicz: Gordy is afraid of the crashing ocean waves and a strange creature he spies: a ghost crab skittering across the beach. It doesn't help when his brother tells him it's a ghost crab that will pinch off all his toes! A delightful and educational tale about a young child's first trip to the beach and his encounters with an Atlantic ghost crab. What will Gordy do when he meets a girl intent on capturing one? Will he stay away or will he rescue the little crab? "Blending sea life curiosity with an act of compassion, this story is sure to become a favorite for youth of all ages…" – Author Jean Alicia Elster
---
Educational Activities
Comprehension Questions
1. How would you classify each story (fiction, nonfiction, informational fiction) and why?
2. How are the animals in each story in danger?
3. Gordy thinks the ghost crab would be unhappy taken away from the sea. Look at the illustration? What does he imagine? Is this why he decides to hide the crab from the girl with the net?
4. Mahi was also taken away from the sea. Did the humans who brought Mahi to the center do the right thing? Why or why not?
5. Even though Gordy is scared of the crab he protects it and lets it go. Why? 
6. The Georgia Sea Turtle Center releases Mahi back into the ocean with only three flippers. Why do you think they chose to do this instead of sending Mahi to an aquarium?
7. Make a list of the feelings you think Gordy had throughout the book. Do the same for Mahi
Research and Projects
1. What role do humans play in harming sea turtles? Ghost crabs?
2. How can humans protect sea turtles? Ghost crabs? 
3. Create a food web that includes a sea turtle.
4.  Create a food web that includes a ghost crab.
5. Make a plan to limit your plastic use.
6. Think of a business, store, or restaurant that uses a lot of plastic. Write a letter to them  explaining the dangers plastics create in our oceans and the steps they can take to minimize their use of plastic.