Please welcome author/illustrator Jeni Chen and author/illustrator Benson Shum to Dynamic Book Duos– a blog featuring two books that pair together in a meaningful way along with educational activities to strengthen reading skills.
Perfect Pairings
Emmet's Box written and illustrated by Jeni Chen & Anzu the Great Kazu written and illustrated by Benson Shum.
Both book focus on being your true self and following your heart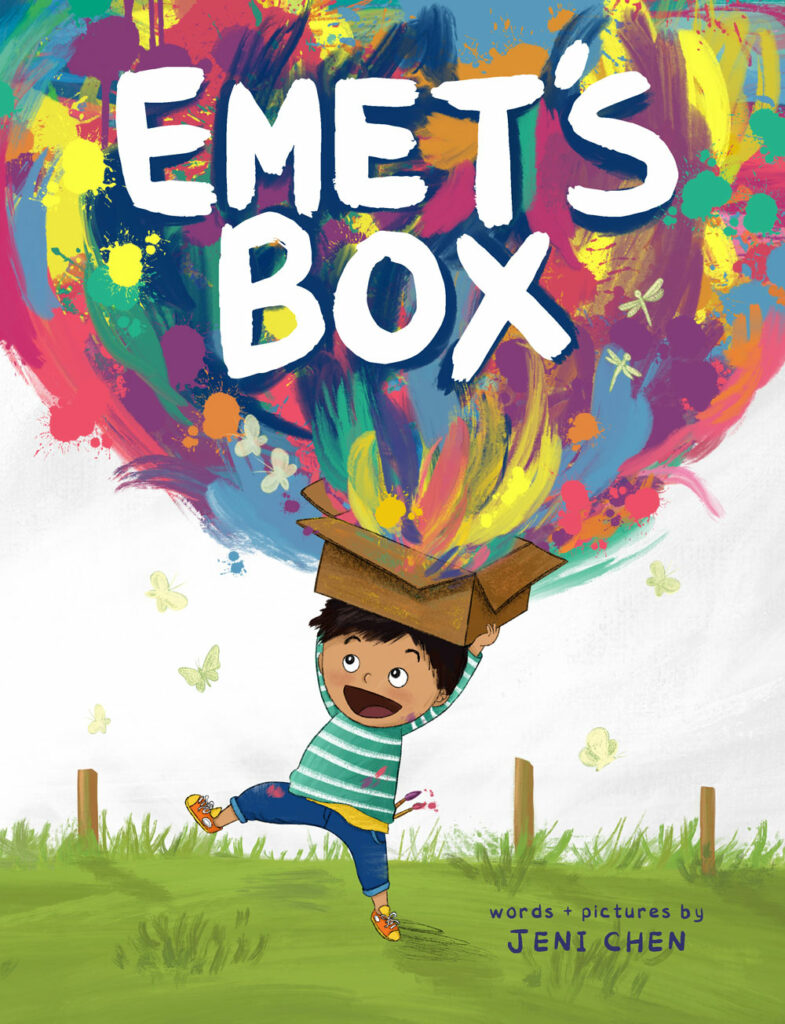 Emet loves to paint. But grown-ups think he should spend his time doing more important things.
When Emet stops doing what he loves, color disappears from his world. What does Emet discover within himself in order to bring color back into his life?
From debut author/illustrator Jeni Chen comes this #OwnVoices picture book about embracing one's love for art and creative endeavors. Emet's Box portrays Asian characters with customs shared in the illustrations as we follow Emet through his journey towards self discovery. A colorful story about following your heart.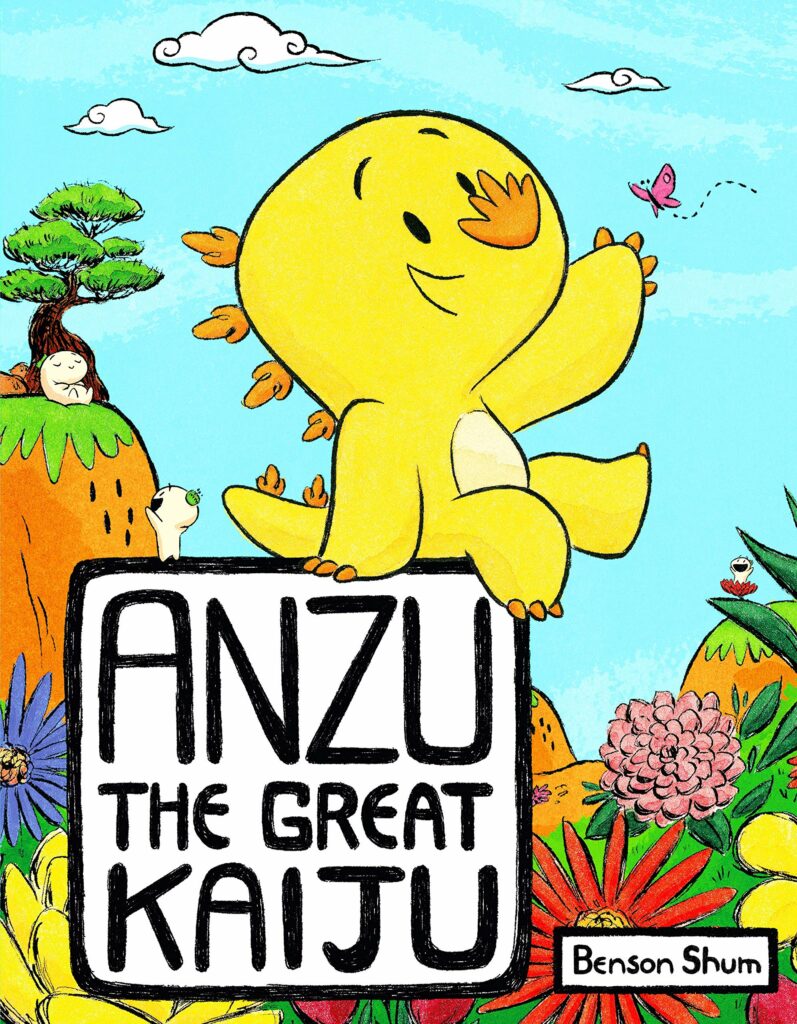 An adorable picture book about a tiny monster with a big heart trying to follow in his family's footsteps.
All great Kaiju are born with a super power to strike fear in the heart of the city.
But Anzu is different.
Instead of mayhem, he likes May flowers.
Instead of striking fear, he prefers to be sincere.
Can Anzu find a way to make his family proud and stay true to his kind self?
From Disney animator and illustrator Benson Shum comes an adorable and heartwarming picture book about making your own way and the unexpected power of gentleness—perfect for fans of Ferdinand the Bull.
Educational Activities
Emet loves to paint. He painted everywhere.
In the story, Emet's hobby is painting. Do you have a hobby that you enjoy? How does it make you feel?
Why do you think Emet's parents want him to focus on "more important things"? What are those more important things? Why to Demet's parents consider some things more important than others?
What happens when Emet stops painting? Why do you think the author-illustrator chose to do this?
Can you imagine living in a world without color? How would this impact you?
How does Emet help other people in the story? Has anyone helped you or inspired you to discover something you were passionate about?
Anzu learns that although he doesn't have the same destructive superpowers as the other kaijus, his superpower of gentle kindness is just as strong and important!
According to the text, what does a great kaiju do? What power was Anzu born with?
What does it mean for a kaiju to be given their own city? Why is Anzu excited to
have his own city?
Why do you think Mom and Dad felt like he needed some lessons? What does Grandma tell Anzu to do? Does it work?
Why does Anzu wonder if he is a kaiju?
What happens to his city when Anzu finally "ignites chaos"? How does this make Anzu feel?
How does Anzu win back the joy and admiration of his city?
Why does his family call him an "extraordinary kaiju"
Both Anzu and Emet are passionate about being their true selves.
Observe and make note of things/experiences you enjoy. Write them down or draw them in a notebook. How do your interests and experiences make you special?