Please welcome authors Mirelle Ortega and Cynthia Harmony to Dynamic Book Duos– a blog featuring two books that pair together in a meaningful way along with coordinating educational activities to strengthen reading skills.
Perfect Pairing: Hope and Resilience Set in Mexico
My Ciudad Sings! written by Cynthia Harmony and illustrated by Teresa Martínez and Magic: Once Upon a Faraway Land written and illustrated by Mirelle Ortega pair well for a variety of reasons. Both books are set in Mexico in the protagonist's hometown (Mexico City and Veracruz), both use Spanish words throughout the text, and both are stories about hope and resilience.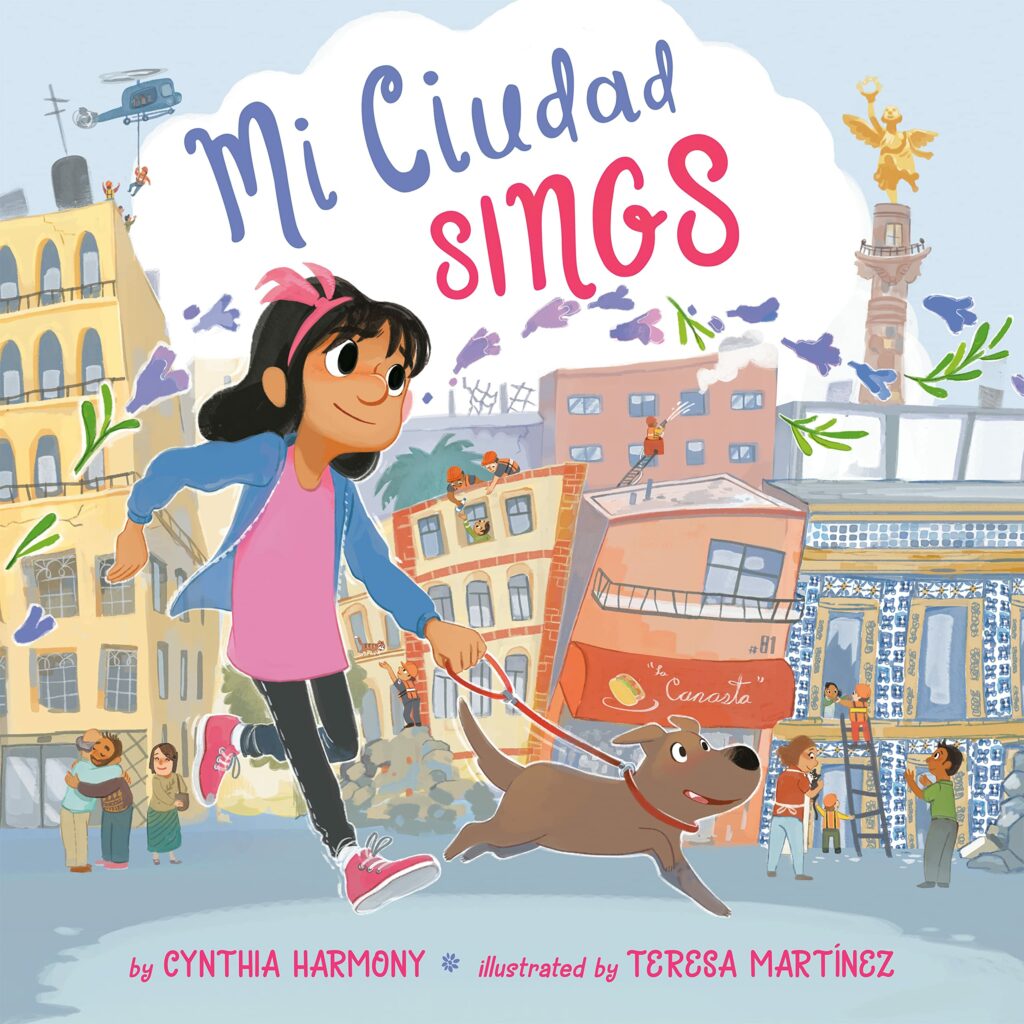 After experiencing a devastating earthquake, the spirit of a charming and vibrant Mexican neighborhood might be shaken, but it cannot be broken.
As a little girl and her dog embark on their daily walk through the city, they skip and spin to the familiar sounds of revving cars, clanking bikes, friendly barks, and whistling camote carts. But what they aren't expecting to hear is the sound of a rumbling earthquake…and then…silence.
With captivating text and lively, beautiful illustrations, this heartwarming story leaves readers with the message that they can choose to be strong and brave even when they are scared, and can still find joy and hope in the midst of sadness. Also available in Spanish, Mi Ciudad Canta.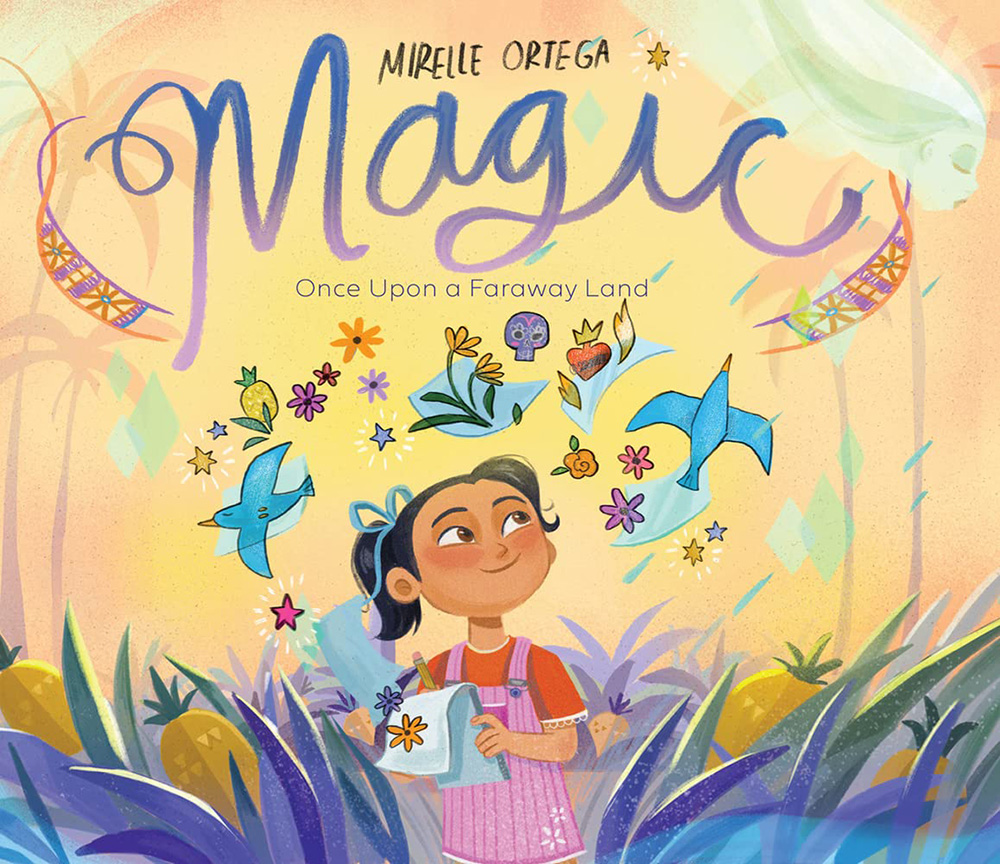 In her debut as author and illustrator, Mirelle Ortega shares her own story of growing up near her family's pineapple farm in Mexico, where she learned the true meaning of magic.
I learned that magic isn't good or bad, it just is. Sometimes it gives, sometimes it takes. Sometimes life blossoms, sometimes it wilts.
Growing up on a pineapple farm near Mexico, a girl discovers the true meaning of the word magic in this truly magical picture book about change and transformation of all kinds—what we can't control, such as natural disasters and loss, and what we can. Magic can transform dirt into pineapples, seeds into trees, wool into blankets, words into stories, blank pages into pictures—a story into a picture book.
Educational Activities
Magic: Once Upon a Faraway Land
1. Think about the magic in your life! Brainstorm a list of things that are truly magical in your daily life, there are no things too big or too small.
2. In the book, the narrator loves drawing. Do you have any hobbies you love?
3. In the book, the narrator talks to us about her family. How much do you know about your family? Can you draw a family tree?
4. What are some things that make your family special? Do they have any hobbies you admire?
My Ciudad Sings – Kindness Activities
1. Kindness Tree: Power of Community
Materials: Poster with tree limbs, cutout shapes of leaves.
Duration: 10 minutes after storytime and 10 minutes end of the day.
Instructions: After a storytime that highlights community and agency, give each child a print out of a leaf to write or draw something they want to do to help the group that day. Discuss a few examples based on the story, emphasize how every act of kindness can be different.
Have them glue their leaf to the tree and discuss what happened to the group at the end of the day. Brainstorm HOW these acts of kindness CHANGED THE ENTIRE classroom. Write them down inside the tree trunk.
Discuss how each leaf adds to the beauty of the whole and is vital in making the whole tree bloom.
2. Kindness Jar
Materials: glass jar, paper, pen
Duration: 5 minutes
Instructions: Before the end of the day ask each kid to write three kind things: one about something nice they did for others, one telling something nice that someone did for them and one that is just a nice comment or compliment about a person in their class (pick someone different each day) and put them in the jar.
At the end of the week, read all the notes out loud and have a conversation about their thoughts on how being aware of kind actions around us perhaps makes them grow or can make us feel grateful and connected with others.
Magic: Once Upon a Faraway Land & My Ciudad Sings
1. Draw your favorite places in your hometown!
2. Interview your friends! Ask people what their favorite spots in your hometown are and why.