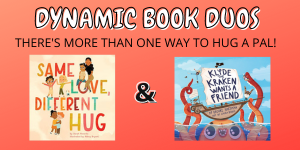 Please welcome authors Brooke Hartman and Sarah Hovorka to Dynamic Book Duos– a blog featuring two books that pair together in a meaningful way along with coordinating educational activities to strengthen reading skills. This week's Dynamic Book Duos pairing shows readers there's more than one way to hug a pal. Hugging and showing affection starts with you, but should also include the needs and wants of others.
In Klyde the Kraken Wants a Friend, Klyde can't figure out why his would-be friends swim away from his overly enthusiastic hugs. In Same Love, Different Hug, a group of friends and family presents multiple ways to express affection.
PERFECT PAIR:
Klyde the Kraken Wants a Friend written by Brooke Hartman and illustrated by Laura Boria and Same Love, Different Hug written by Sarah Hovorka and illustrated by Abbey Bryan are picture books that show readers there's more than one way to hug a pal!
Book 1: Klyde the Kraken Wants a Friend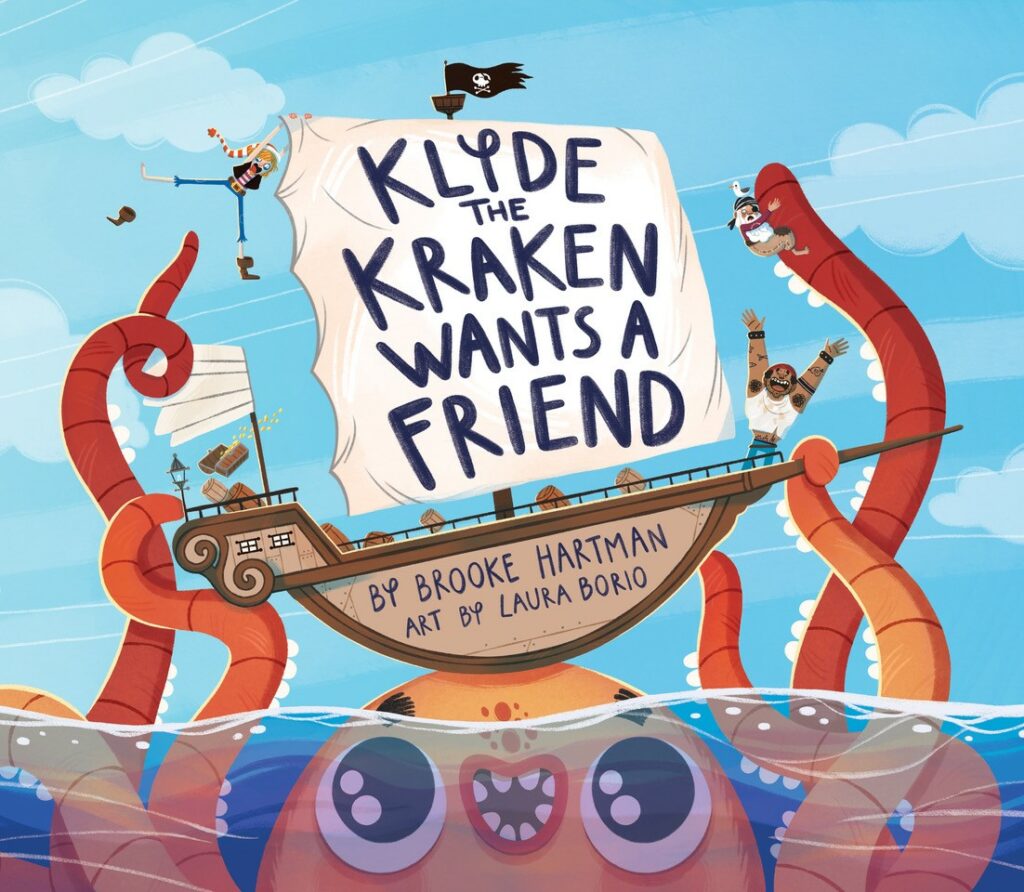 Dive into the hilarious story of a hug-loving kraken who learns that sometimes it's better to keep your tentacles to yourself.Klyde the kraken loves nothing more than a good hug, but whenever he tries to hug the animals in the ocean, they all swim away. T
hen one day, the colossal creature's monstrous embrace takes down a pirate ship and the shipwrecked buccaneers surprise Klyde and the reader with a valuable lesson of emotional literacy: there's more than one way to greet a new friend.
Brooke Hartman's buoyant, cheerful, and sidesplitting verses combine with Laura Borio's beautifully quirky and charming illustrations to deliver a heart-warming story of social-emotional learning on the high seas.
Book 2: Same Love, Different Hug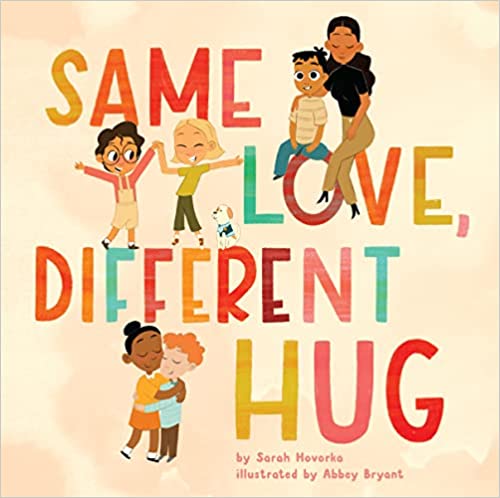 A sensitive and honest picture book that celebrates the different ways in which we can show each other affection.
We like hugs big or small,
squeeze-me-tight or feathery light.
Bear hugs, morning hugs, jump hugs, too.
Quiet, loud; they all feel right.
But . . .
What do others like?
Some people love a big, strong hug. Others like a gentle hug. Some don't like to hug at all—they like to shake hands instead. Same Love, Different Hug is a gentle picture book that looks at how different people connect and navigate boundaries, modeling social-emotional skills for the youngest among us.
EDUCATIONAL ACTIVITY:
Activities for Klyde the Kraken Wants a Friend:
Activities for Same Love, Different Hug:
Activities for Both Books:
Friendship Greeting Bingo: Great for groups of kids or students (or any group, really!)
Directions:
Cut out the following fun greetings and put them in a hat or basket.
Draw one out and call it to the group.
Give everyone twenty seconds to go around and do that greeting with as many people as they can. Time can be adjusted up or down depending on group size.
Be prepared to show younger kids what the greeting looks like if they aren't sure.
Have fun making new friends!
| | | |
| --- | --- | --- |
| Handshake | Wave | Curtsy |
| Bow | Nod Hello | Shaka |
| Elbow Bump | Fist Bump | High Five |
| Air High Five | Foot High Five | Fist Bump |
| Peace Sign | Salute | Invent your own |
MEET THE AUTHORS: