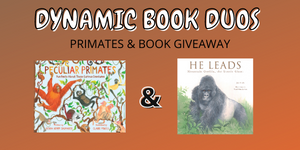 Please welcome authors June Smalls and Debra Kempf Shumaker to Dynamic Book Duos– a blog featuring two books that pair together in a meaningful way along with coordinating educational activities to strengthen reading skills. This week's Dynamic Book Duos pair focuses on primates.
PERFECT PAIRS: Primates
Peculiar Primates: Fun Facts about these Curious Creatures written by Debra Kempf Shumaker and illustrated by Claire Powell focuses on all primates in fun, vibrant, and upbeat text. He Leads: Mountain Gorilla, the Gentle Giant written by June Smalls and illustrated by Yumi Shimokawara is a quieter book that takes the reader on a lyrical journey focusing on the mountain gorilla. Together these books look at primates in different ways opening up discussions about primates, families, similarities and differences between primates (including humans), along with discussions on different writing styles for similar topics.
HE LEADS: MOUNTAIN GORILLA, THE GENTLE GIANT
He is the king. He leads his family, his troop.
His silver back shows his age and experience.
He guides them through thick forests and steep mountains.
The majestic mountain gorillas live in family groups, led by a powerful silverback. Juxtaposing the apes' awesome strength and surprising gentleness. He Leads tells the story of family loyalty and love. With stunning, lifelike illustrations and facts on each page, this beautiful picture book is a monument to these endangered gentle giants.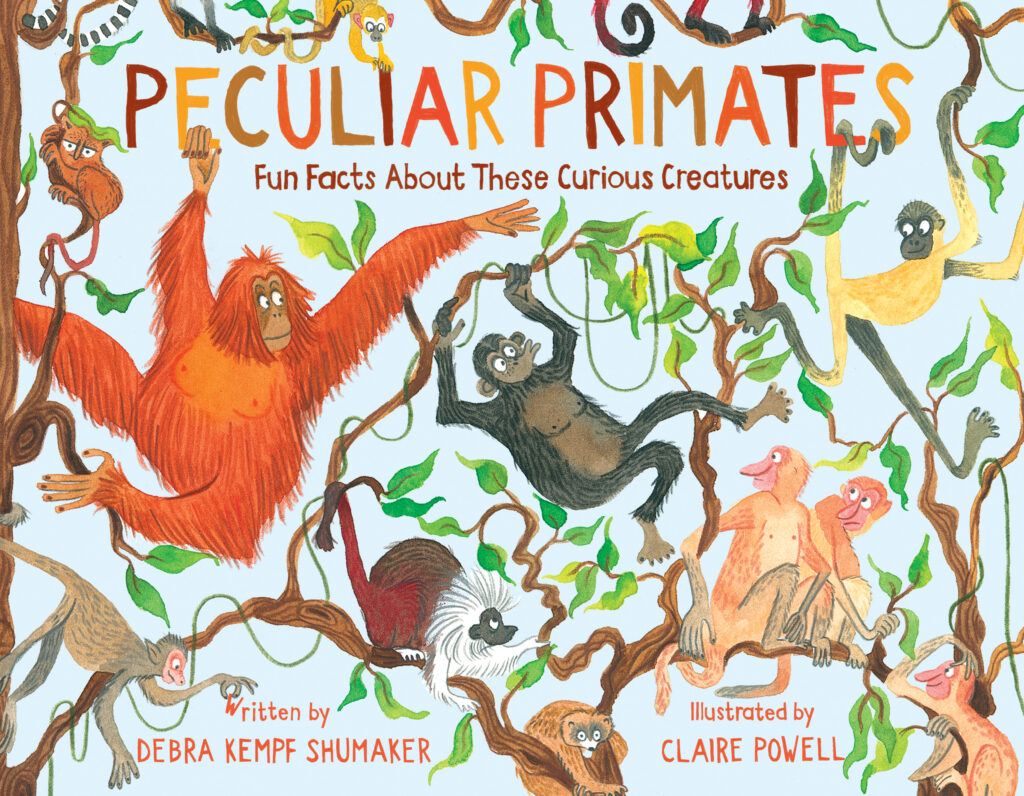 PECULIAR PRIMATES: FUN FACTS ABOUT THESE CURIOUS CREATURES
All primates climb and breathe in air. They have big brains and hands and hair. But. . . some live alone, some live in groups. One primate has a nose that droops. Peculiar Primates is an adorable picture book with a scientific—and child-friendly—underpinning. With examples of different primates for each description, as well as extensive backmatter explaining the fascinating science behind their behaviors, this bizarre book captures the wonders of our ecosystem.
Educational Activities – click on links below for educator guides
Compare and Contrast Both Books
What ways do both books share the same information about gorillas?
What ways do the books differ?
Additional Lessons and Activities – courtesy of and permission granted by New England Primate Conservancy
Meet the Authors