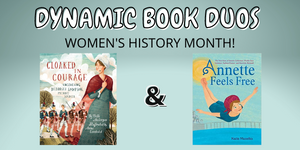 Please welcome authors Katie Mazeika and Beth Anderson to Dynamic Book Duos– a blog featuring two books that pair together in a meaningful way along with coordinating educational activities to strengthen reading skills. This week's Dynamic Book Duos pairing focuses on two mighty, ingenious and inspiring women for Women's History Month!
PERFECT PAIR: Women's History Month
Annette Feels Free written and illustrated by Katie Mazeika and Cloaked in Courage written by Beth Anderson and illustrated by Anne Lambelet tell the stories of two mighty women who sought their own kind of freedom! Two ingenious characters who had the courage to push beyond expectations! Two inspiring stories of perseverance that taught others to think a bit differently! And they're especially perfect for WOMEN'S HISTORY MONTH!!
Book 1: Annette Feels Free: The True Story of Annette Kellerman, World-Class Swimmer, Fashion Pioneer, and Real-Life Mermaid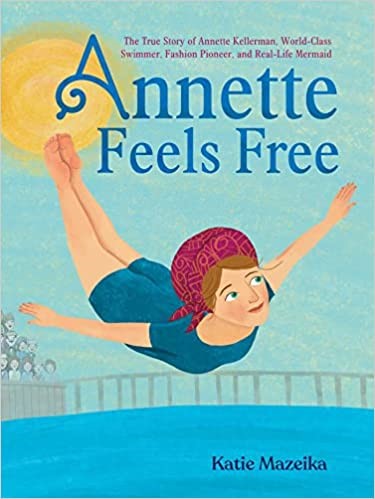 Annette loved to dance and twirl and pirouette. But when she got sick and had to start wearing braces on her legs, Annette stopped dancing. Until, one day, her dad took her swimming. Annette could finally dance again—in the water! She water danced her way to England, where she performed water ballets, attempted daring dives, and competed in swim races. When she competed against men (and won!), she realized it wasn't fair that women had to swim in full skirts, so she made her own swimsuit, and fought for the right to wear it.
Book 2: Cloaked in Courage: Uncovering Deborah Sampson, Patriot Soldier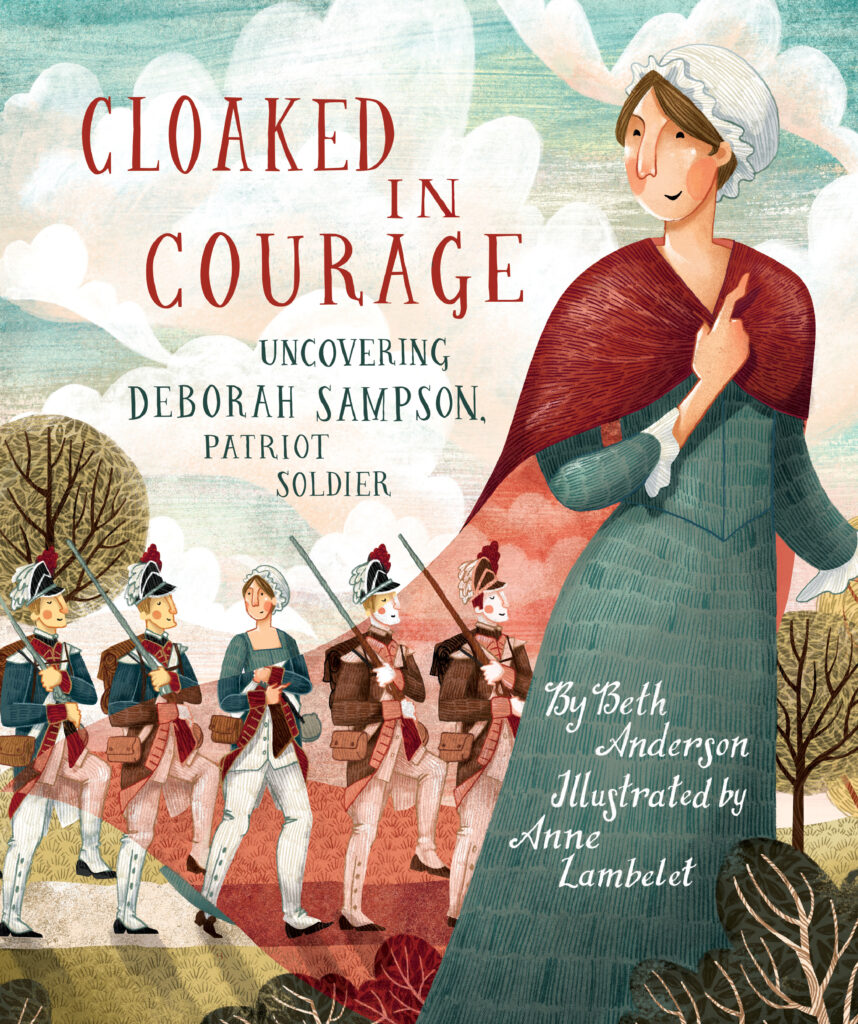 The remarkable story of Deborah Sampson, a woman who fought in the American Revolution disguised as a man.

Deborah Sampson didn't like being told what to do, especially by the King of England. Fiercely independent, 18-year-old Deborah enlists as Robert Shurtliff in George Washington's Continental Army to fight for her country's independence. But being a soldier is hard, dangerous work. Can she fight for her country and keep her identity a secret? Can she find her true strength and purpose? This unbelievable story from American history about a woman with a rebel spirit will inspire and enlighten young readers.
Educational Activities:
Discussion Questions:
Who is more like you – Deborah Sampson or Annette Kellerman?
How did each character affect others?
Which woman inspires you? Why? How?
Each character had an A-HA moment when they had a realization that changed their direction. Have you ever had an A-HA moment? What happened?
What are some examples of how what a person wears is still contested today?
What would you do if you were told you couldn't wear something because of your gender?
Activities:
Create a Venn diagram to compare and contrast the two characters.
Draw a picture of something you'd like to do someday.
Make a T-chart with the titles of the books as the headings. List examples of feminism and inequality for each book. What do you find that's the same across time and place? Do you think those things have changed?
Meet the Authors