Please welcome authors Adriana Hernandez Bergstrom and Helen H. Wu to Dynamic Book Duos– a blog featuring two books that pair together in a meaningful way along with coordinating educational activities to strengthen reading skills. This week's Dynamic Book Duos pair is a threefer–focusing on multigenerational relationships, patience, AND multicultural food traditions!
PERFECT PAIRS: Multigenerational Relationships, Patience, and Multicultural Food Traditions
Grandparent's Day is September 11 and is the perfect opportunity to pair Tofu Takes Time and Abuelita and I Make Flan! Both of these books do a great job of celebrating the relationship between grandparents and their grandkids. They exemplify how multigenerational relationships are important and beneficial as exemplified by the main characters' love for each other.
They can be paired together to teach life lessons such as patience. Making tofu and making flan both take a long time! Both books teach children how to practice patience, and encourage family time. In both books, the girl and the grandma spend precious family time together when they cook and have a meal together with all their families.
Multicultural representation through food traditions. Tofu is a traditional food in East Asia and Flan is a traditional food in Cuba. Both books provide a glance at the traditions through food and cooking.
BOOK 1: Tofu Takes Time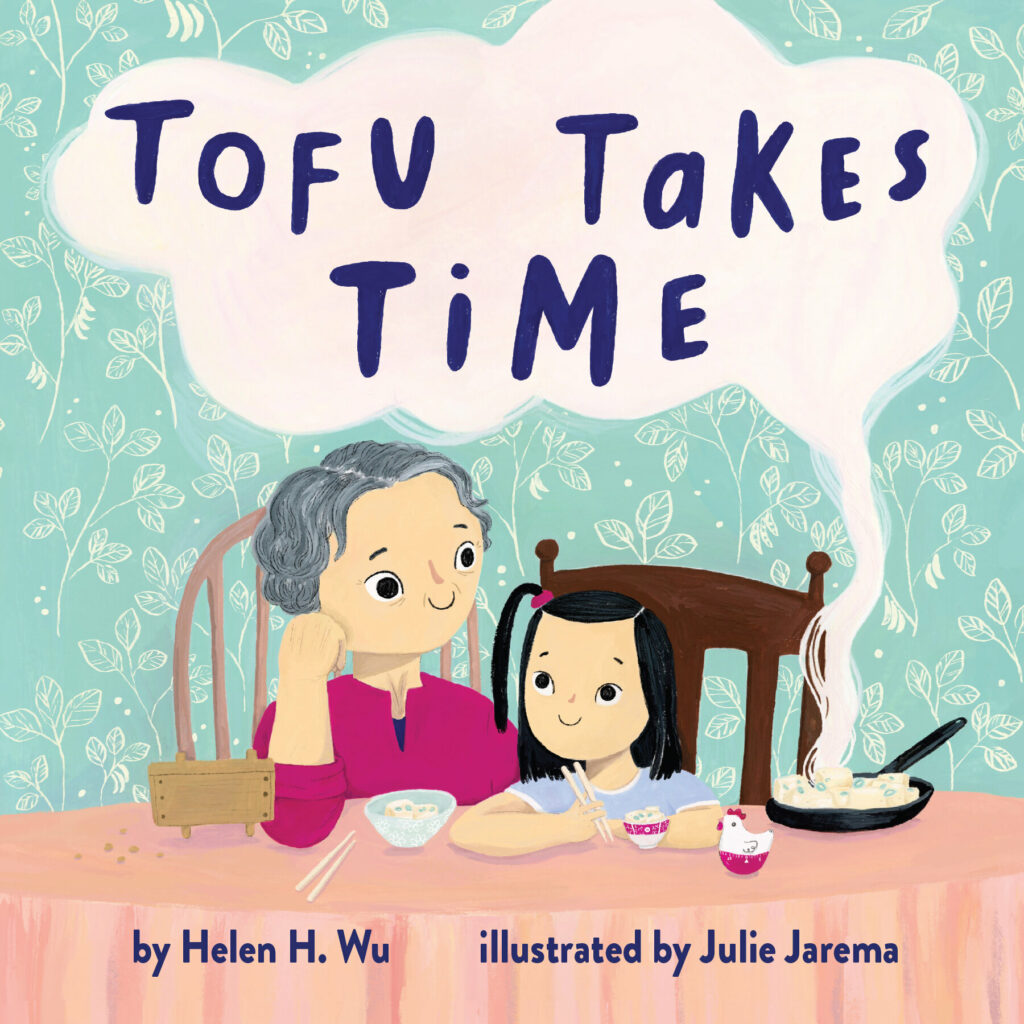 Homemade tofu is good, and good things take time.
CLICK CLACK WHIRRRR . . . Lin and her grandma, NaiNai, are making tofu from scratch! When NaiNai goes through each step, from blending soybeans with water to molding curd into shape, Lin gradually becomes impatient. But she soon discovers that making tofu not only takes time, but also takes the whole universe! It takes the seed from soil and sunshine, the cloth from thread and fiber, weight and space, books of words and pictures. And most of all, it takes spending lovely time with her beloved grandmother.
In this charming tale by Helen H. Wu, readers will marvel at how patience brings a whole universe together in a simple dish made by a modern Chinese American family. Perfect for fans of Fry Bread, Drawn Together and Thank You, Omu.
Book 2: Abuelita and I Make Flan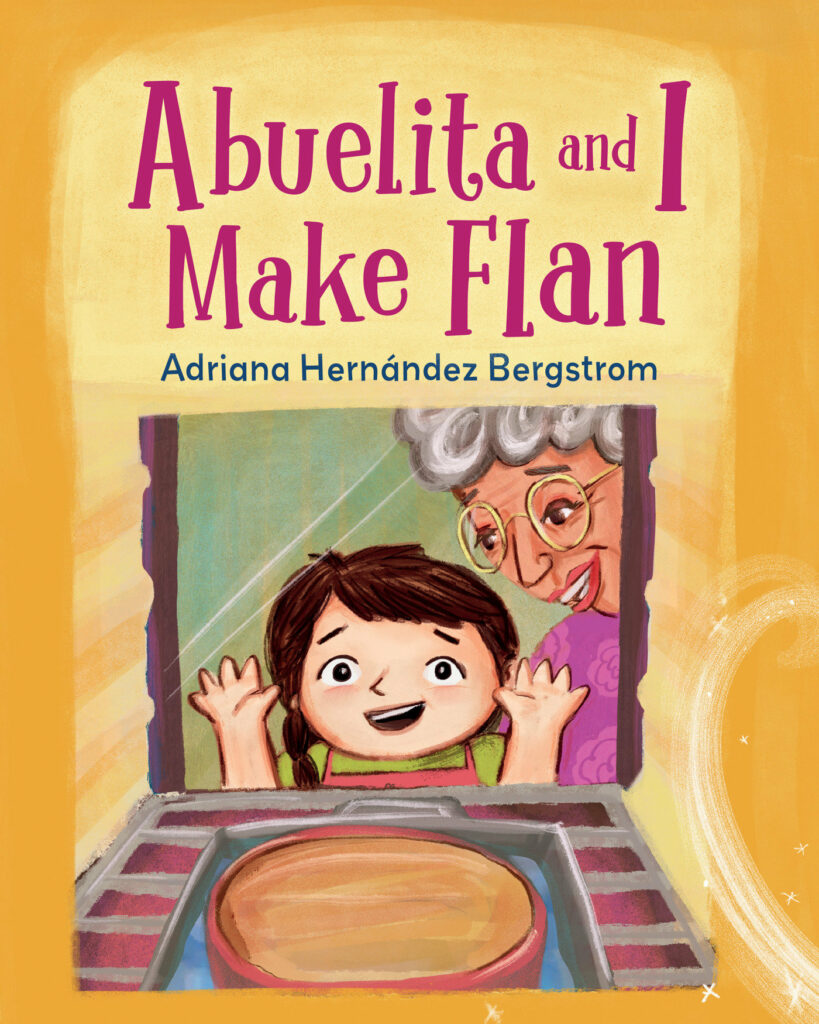 ABOUT ABUELITA AND I MAKE FLAN
Anita loves to bake with her abuela, especially when they are using her grandmother's special recipes for Cuban desserts like flan!
Anita is making flan for Abuelo's birthday, but when she accidentally breaks Abuelita's treasured flan serving plate from Cuba, she struggles with what to do. She knows it's right to tell the truth, but what if Abuelita gets upset? Worried that she has already ruined the day, Anita tries to be the best helper. After cooking the flan, they need a serving dish! Anita comes up with a wonderful solution.
Complete with a glossary of Spanish terms and a traditional recipe for flan, Abuelita and I Make Flan is a delicious celebration of food, culture, and family.
Educational Activities for Both Books – click on links below
Meet the Authors