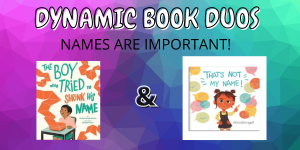 Please welcome authors Anoosha Syed and Sandhya Parappukkaran to Dynamic Book Duos a blog featuring two books that pair together in a meaningful way along with coordinating educational activities to strengthen reading skills. This week's Dynamic Book Duos pairing features names and the importance of learning peoples' names and treating everyone with respect.
PERFECT PAIRS: The Importance of Learning People's Names
Both That's Not My Name, written and illustrated by Anoosha Syed, and The Boy Who Tried to Shrink His Name, written by Sandhya Parappukkaran and illustrated by Michelle Pereira and tell stories about being respectful and taking time to learn how to say someone's name if you don't know how to pronounce it correctly. The heart of these two stories lies in the main character's acceptance of their name, which in turn empowers them to speak up and offer to help their friends learn how to pronounce it.
Book 1: That's Not My Name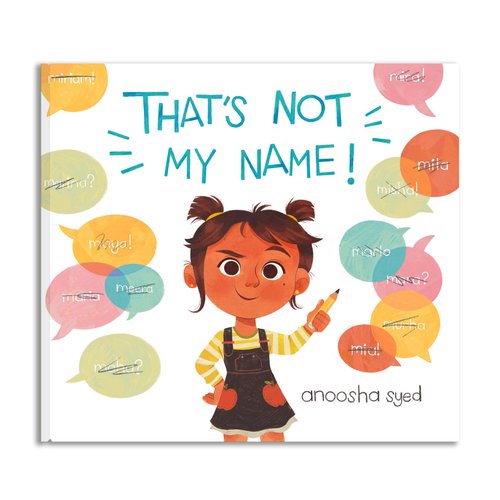 A gorgeous debut picture book about loving your name, finding your voice, and standing up for yourself from the critically acclaimed illustrator of Bilal Cooks Daal and I Am Perfectly Designed.
On the first day of school Mirha can't wait to learn, play and make new friends. But when her classmates keep mispronouncing her name, she goes home wondering if she should find a new one. Maybe then she'd be able to find a monogrammed keychain at the gas station or order a hot chocolate at the café more easily.
Mama helps Mirha see just how special her name is, and she returns to school the next day determined to help her classmates say it correctly.
Book 2: The Boy Who Tried to Shrink His Name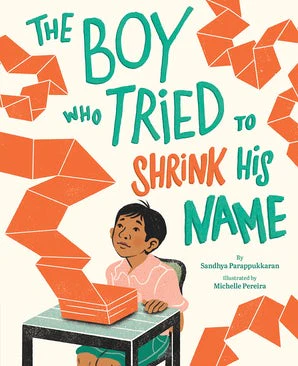 When Zimdalamashkermishkada starts a new school, he knows he's got to do something about his long name. ​

When no amount of shrinking, folding or crumpling works, he simply settles for Zim, but deep down, it doesn't feel right. It's not until a new friend sees him for who he truly is that Zimdalamashkermishkada finds the confidence to step boldly into his long name.
​
A warm and uplifting story that encourages young readers to celebrate their individuality, and shows that no-one should ever have to shrink themselves down to fit in.​
Educational Activities:
Activities for That's Not My Name: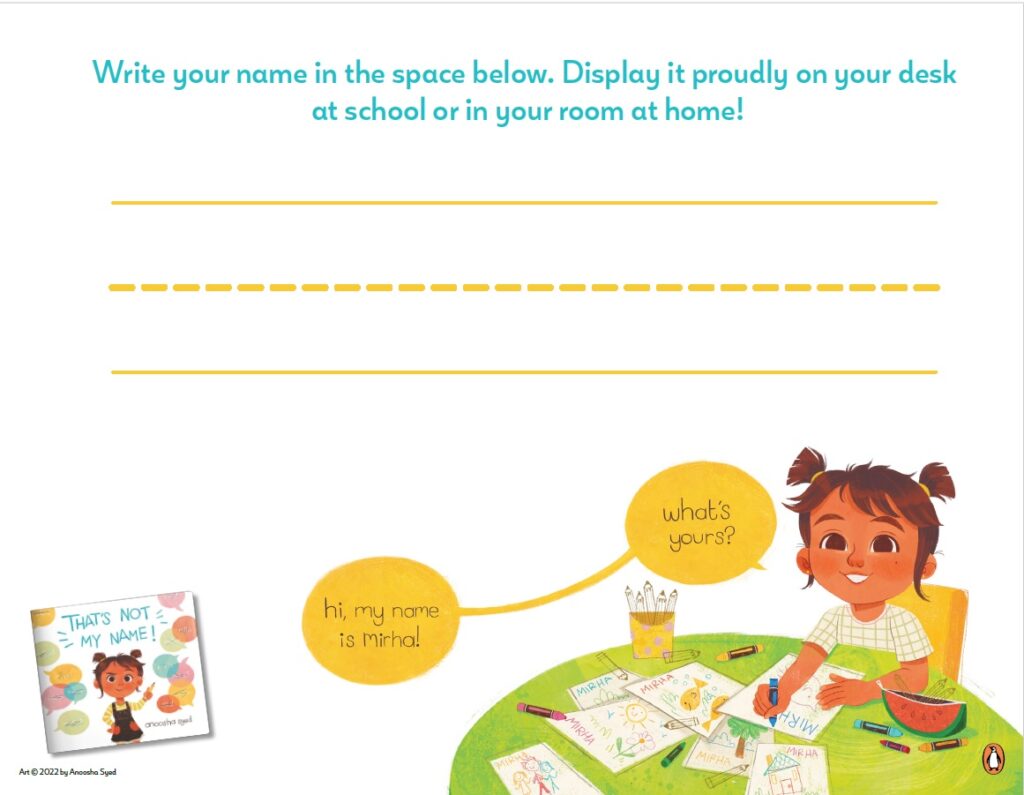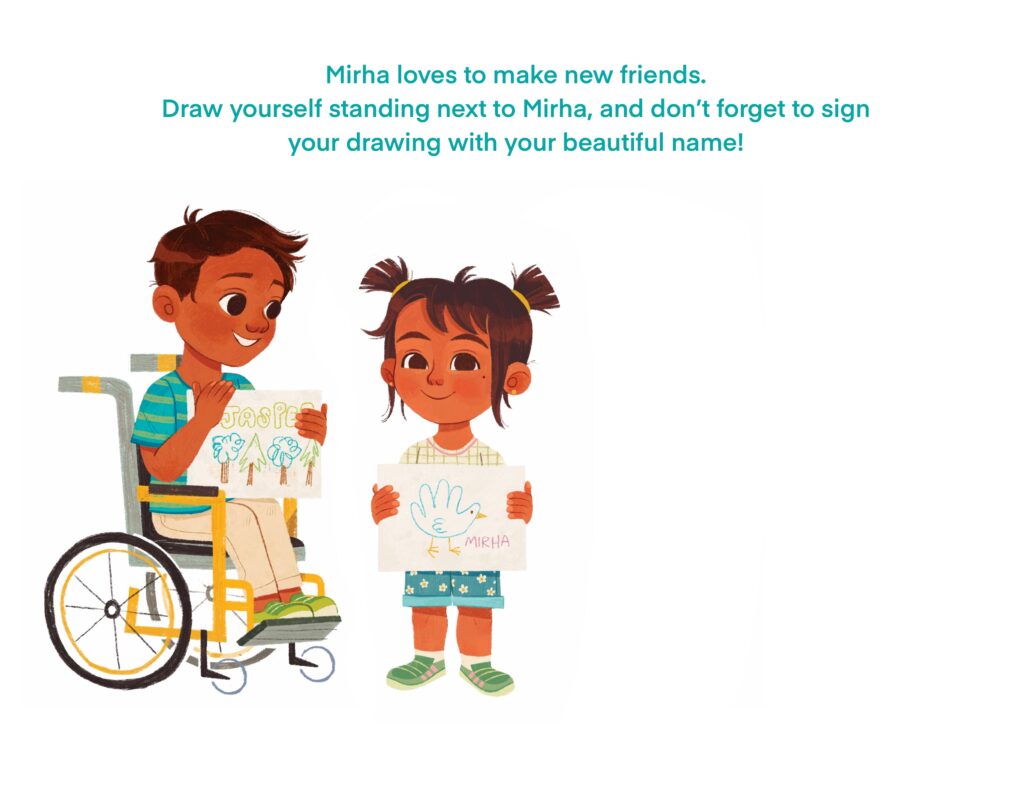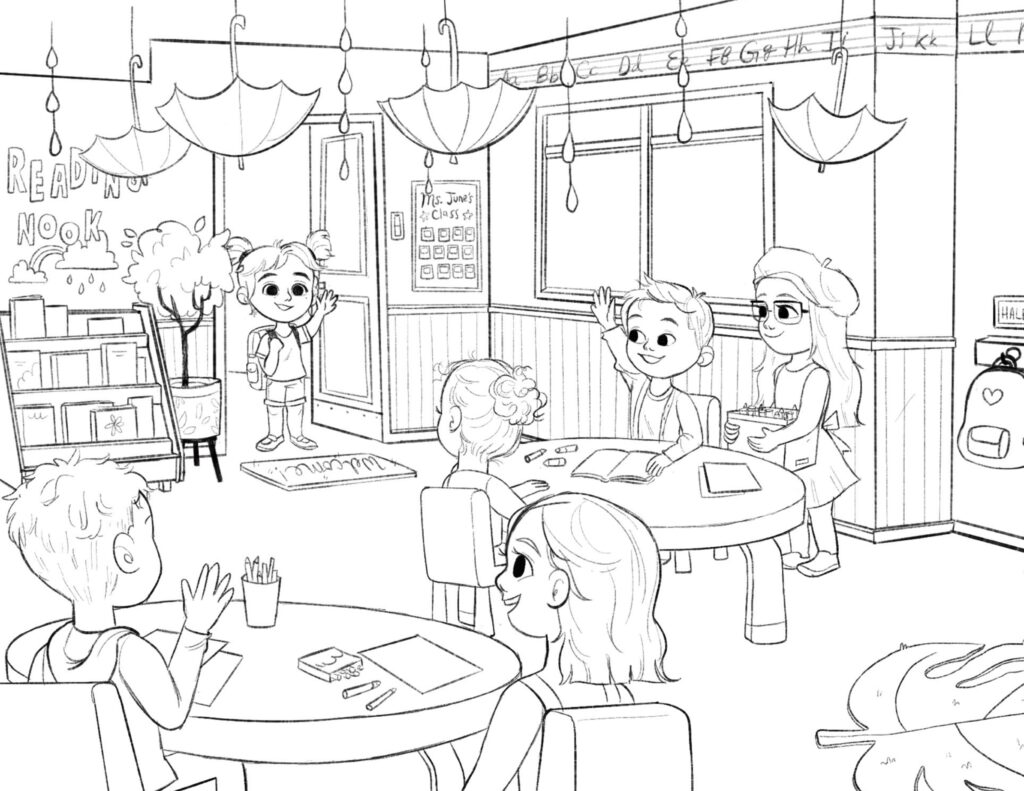 Activities for The Boy Who Tried to Shrink His Name: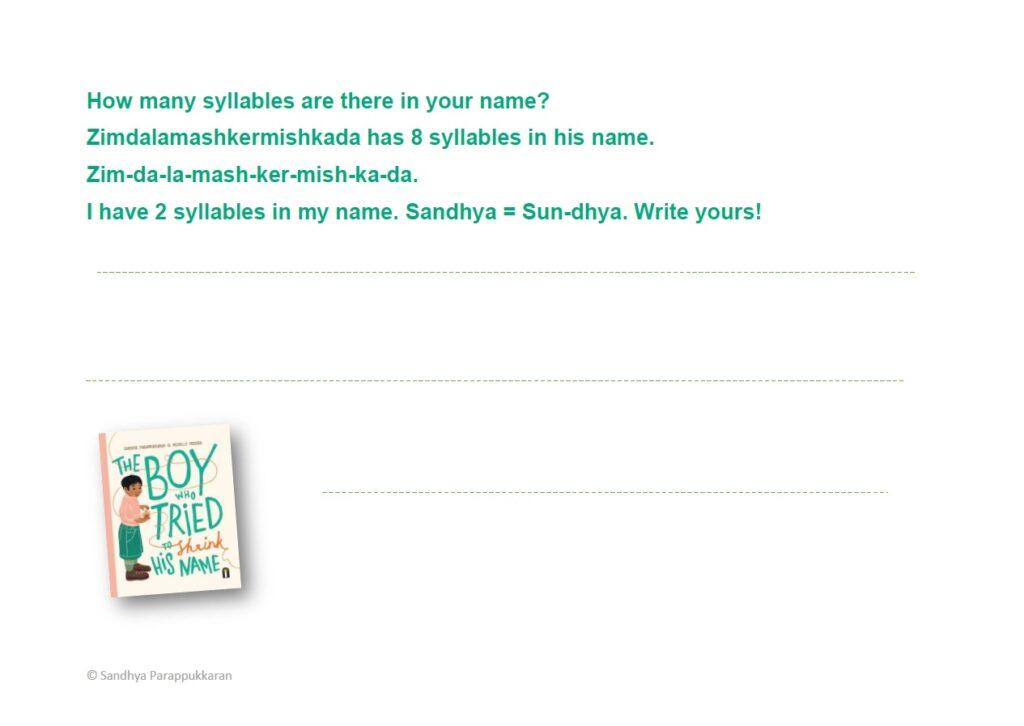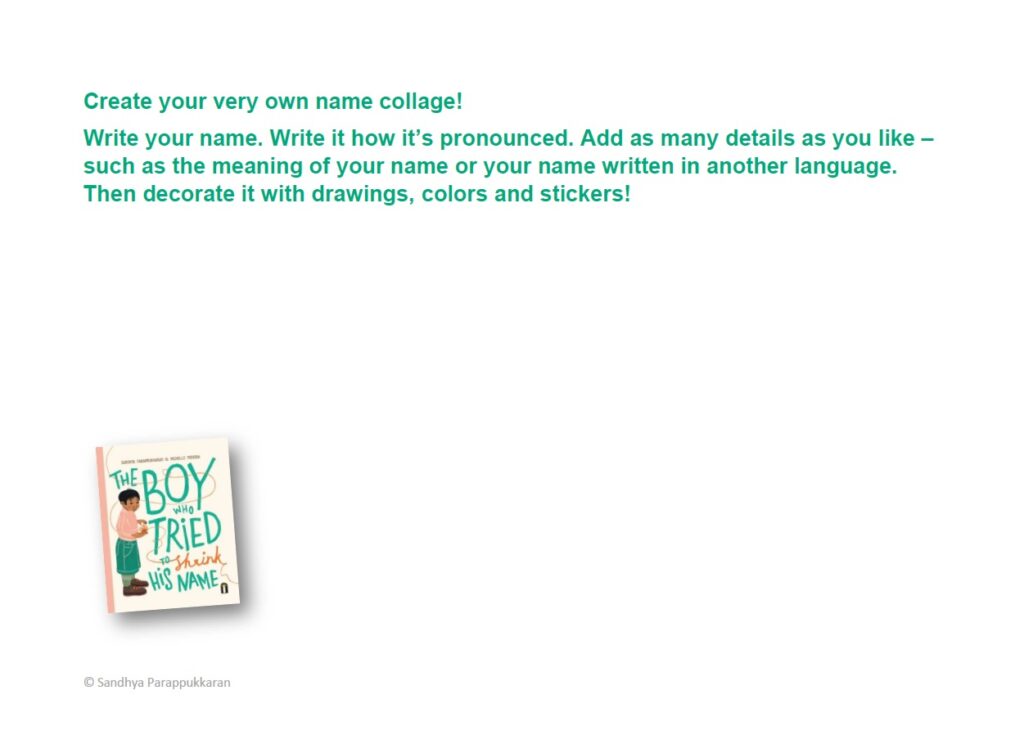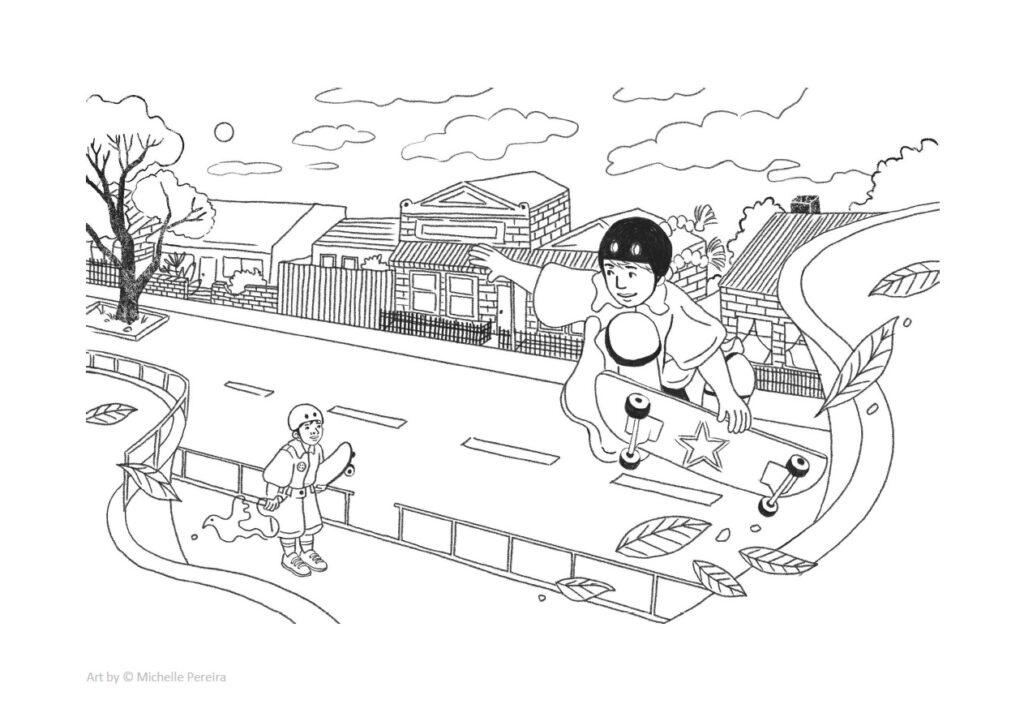 Activities for Both Books:
Discussion and brainstorming group activity:
Both stories include a school and home setting. Why do you think both authors chose the school as a setting?
In That's Not My Name, the middle part of the story sees Mirha talking to her mama at home. At the end, Mirha is back at school. In The Boy Who Tried to Shrink His Name, after a brief chat to Mum at home in the middle part of the story, the ending skips between home and the park. Discuss why the author decided not to take Zimdalamashkermishkada back to school to end the story.
If you were going to write a story about names, where would your setting be? Would you use a few different settings? Brainstorm ideas for interesting settings for a name story!
Writing Activity:
Developing an interesting main character is very important for a successful story. Both The Boy Who Tried to Shrink His Name and That's Not My Name! have similar themes and structures. But the stories have different flavours because Mirha and Zimdalamashkermishkada are very different from each other.
Compare and contrast both characters using the table below. Then make your own character to star in your very own name story.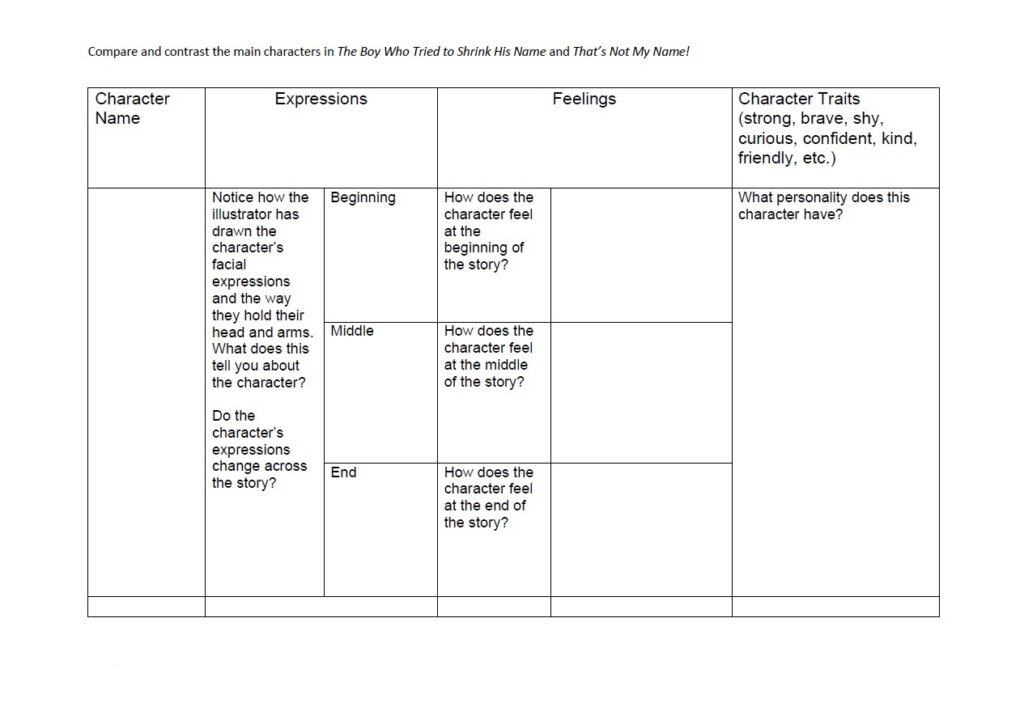 Meet the Author/Illustrator: