Please welcome authors Christy Mihaly and  Carol Gordon Ekster to Dynamic Book Duos– a blog featuring two books that pair together in a meaningful way along with educational activities to strengthen reading skills.
Perfect Pairings
Patience Patches written by Christy Mihaly and illustrated by Sheryl Murray & Some Daddies written by Carol Gordon Ekster and illustrated by Javiera Maclean Alvarez .
SOME DADDIES pairs well with PATIENCE PATCHES, as both open windows to diverse families.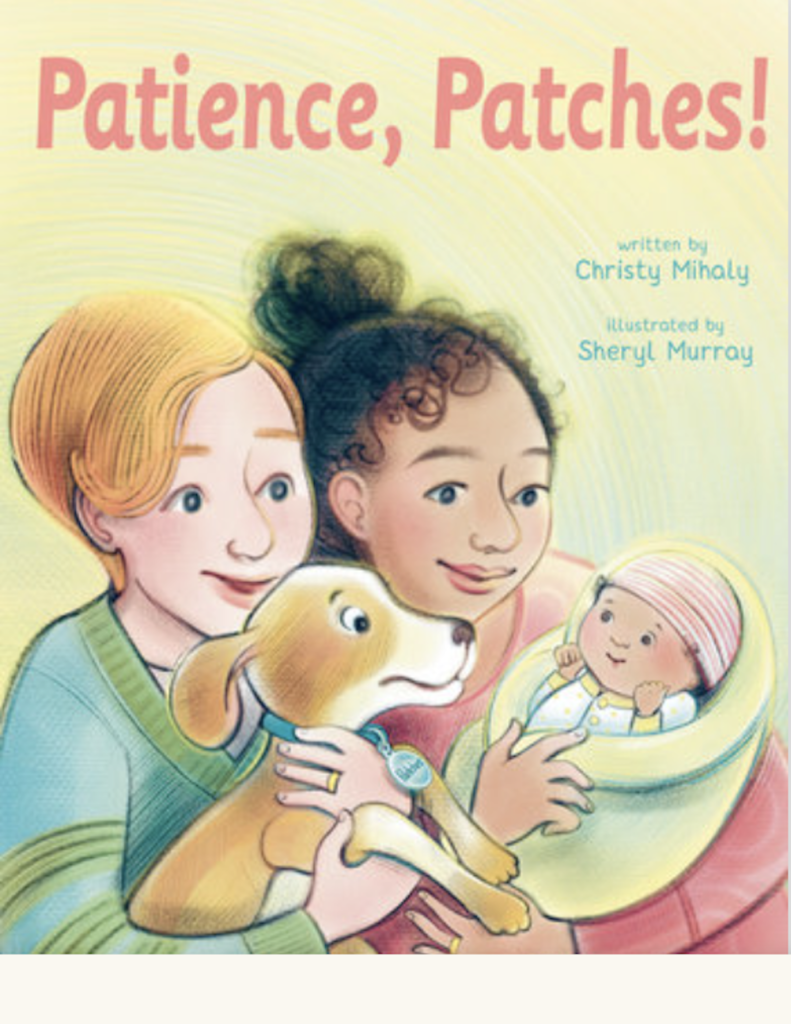 A sweet-new sibling story, perfect for gifting to expecting parents, big siblings to-be, and dog-loving families everywhere. Patches the puppy is very good at waiting–or at least that's what he thinks. But his patience is put to the test when his two moms arrive home with an unexpected bundle. Is it a new toy? No! It's a new baby. Suddenly, everything Patches wants to do takes a little bit longer. But patience, it turns out, is a lesson worth learning.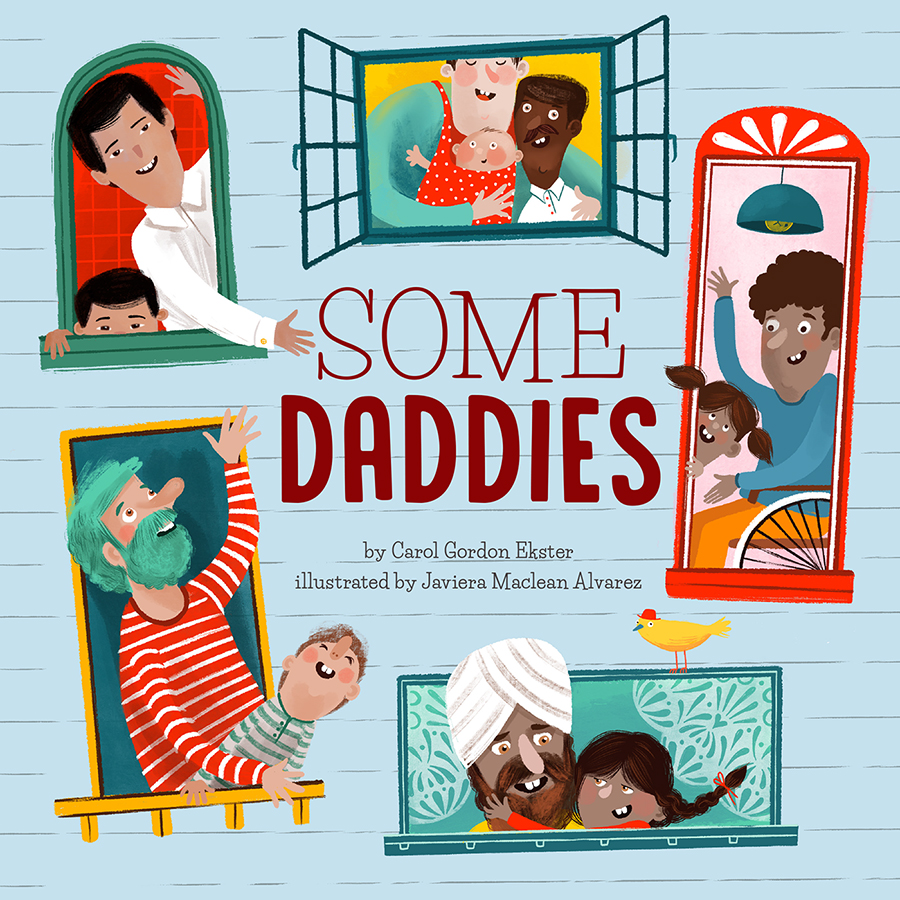 Every daddy is different–and that makes them even more special! "Some daddies teach you about the world. Others attend tea parties. Some help turn blankets into forts. Others hold you steady while you pedal." Some Daddies celebrates the incredible diversity of modern fathers. It's a fun-filled exploration of what daddies do and are. Every daddy is different—and that makes them even more special! Readers will get a glimpse of the endless possibilities masculine love offers. With energetic and captivating art, it's the perfect gift for a new dad, Father's Day, or any occasion for parents and educators to read with their kids.
Educational Activities
Patience Patches
Children can enjoy a virtual storytime read-aloud with Patches and the author and illustrator of Patience Patches at: https://www.youtube.com/watch?v=hOf-iqqBYSM. The read aloud includes step by step directions to creating an origami puppy. Copy and paste this link to find the pattern: patience_patches_story_time_craft_printable.pdf (christymihaly.com)
Some Daddies
As a follow-up for Some Daddies, children can discuss which fathers in the book reminded them of their dad or father figure. Additionally, you can find downloadable sheets/activities on Carol Gordon Ekster's website (please see link below).
Both Patience Patches and Some Daddies celebrate the beauty of all  families. To celebrate your one-of-a-kind family…
…create a drawing, painting, collage, sculpture, or craft of your choice to showcase the members of your  family–including pets if you have them. Portray your unique family participating in a favorite activity, enjoying a favorite holiday meal, or however you'd like to portray the ones they love.