As an author, a teacher, and a lover of books my favorite month of the school year has to be MARCH IS READING MONTH! With March is Reading Month only twelve hours away, please enjoy a countdown of my favorite reading quotes.
12:00 PM – "Reading gives us someplace to go when we have to stay where we are." – Mason Cooley

1:00 PM – "You can find magic wherever you look. Sit back and relax; all you need is a book." – Dr. Suess

2:00 PM – "Books are windows, mirrors, and sliding glass doors." – Rudine Sims Bishop

3:00 PM – "So please, oh PLEASE, we beg, we pray, Go throw your TV set away, And in its place you can install, A lovely bookshelf on the wall." — Roald Dahl, Charlie and the Chocolate Factory

4:00 PM – "Reading should not be presented to children as a chore or duty. It should be offered to them as a precious gift." — Kate DiCamillo

5:00 PM – "Graphic novels are storytelling quicksand." – Judd Winick

6:00 PM – "Children are made readers on the laps of their parents." – Emilie Buchwald

7:00 PM – "To learn to read is to light a fire; every syllable that is spelled out is a spark." — Victor Hugo, Les Miserables

8:00 PM – "Tomorrow is National Stay in Bed Reading Day. I just made it up. tell the others." – Saw it on Facebook

9:00 PM – "We do not age out of read alouds. If we did, the audiobook industry would not be thriving." –Donalyn Miller

10:00 PM – "Today a reader, tomorrow a leader." – Margaret Fuller

11:00 PM – "You know you've read a good book when you turn the last page and feel a little as if you have lost a friend." — Paul Sweeney

Midnight!! – "There is more treasure in books than in all the pirate's loot on Treasure Island." – Walt Disney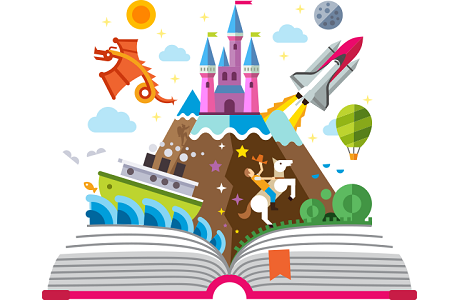 Happy March is Reading Month!
To help me celebrate please share one of your favorite reading quotes!