Please welcome authors A.J. Irving and Vicki Johnson to Dynamic Book Duos– a blog featuring two books that pair together in a meaningful way along with coordinating educational activities to strengthen reading skills. This week's Dynamic Book Duos pairing focuses on inclusion.
PERFECT PAIR: Inclusion
The Wishing Flower written by A.J. Irving and illustrated by Kip Alizadeh and Molly's Tuxedo written by Vicki Johnson and illustrated by Gillian Reid are LGBTQ-inclusive picture books that celebrate self-understanding, bravery, and confidence. Birdie and Molly long to be seen for who they truly are. All children will connect with the themes of feeling accepted and understood. These stories offer LGBTQ+ children a wonderful opportunity to see themselves in books, and offer their classmates a window into their lives.
Book 1: The Wishing Flower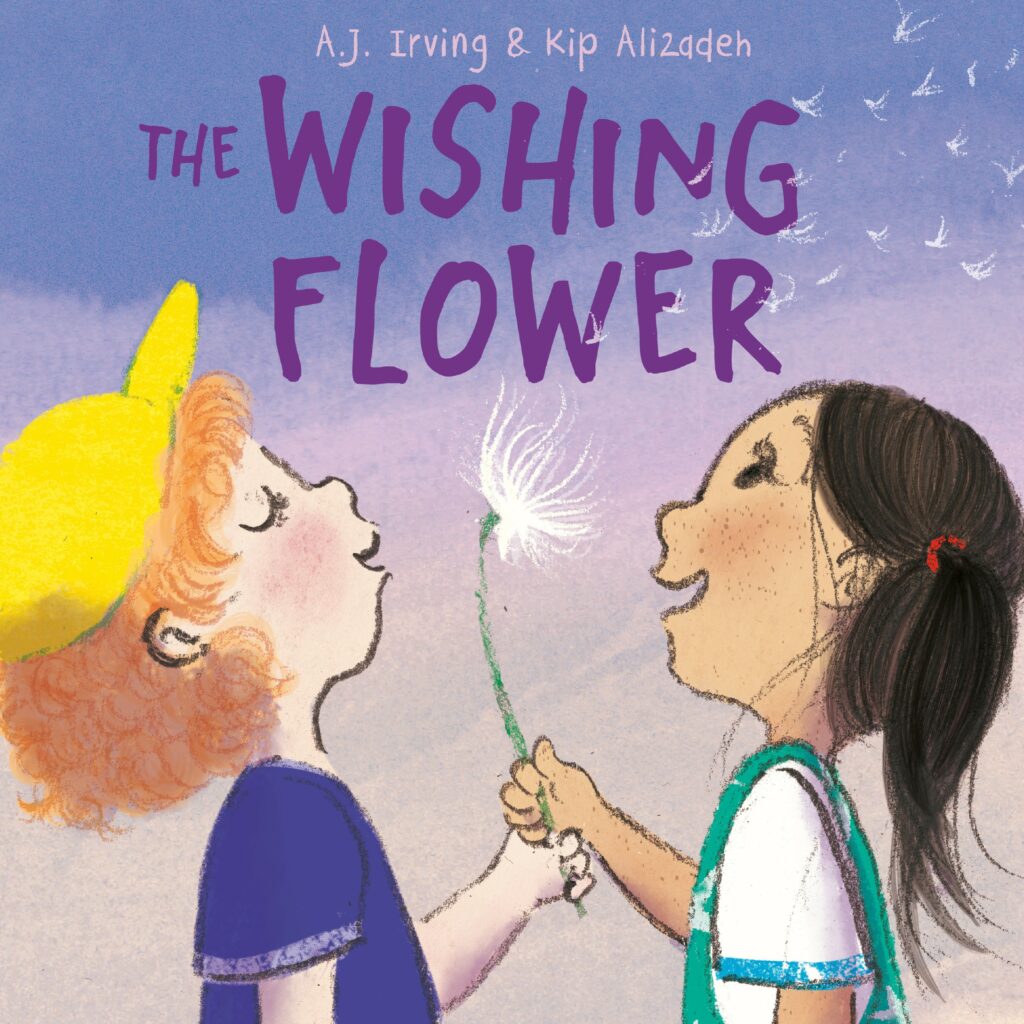 An LGBTQ-inclusive story about understanding your peers, your feelings, and yourself, The Wishing Flower is a love letter to longing, belonging, and longing to belong.

Birdie finds comfort in nature and books, but more than anything she longs for connection, to be understood. At school, Birdie feels like an outsider. Quiet and shy, she prefers to read by herself, rather than jump rope or swing with the other kids. That all changes when Sunny, the new girl, comes along. Like Birdie, Sunny has a nature name. She also likes to read, and loves to rescue bugs. And when Sunny smiles at her, Birdie's heart balloons like a parachute.

From the acclaimed author of Dance Like a Leaf, with stunning illustrations by Kip Alizadeh, this book will inspire readers to honor their wishes and show the world their truest selves.
Book 2: Molly's Tuxedo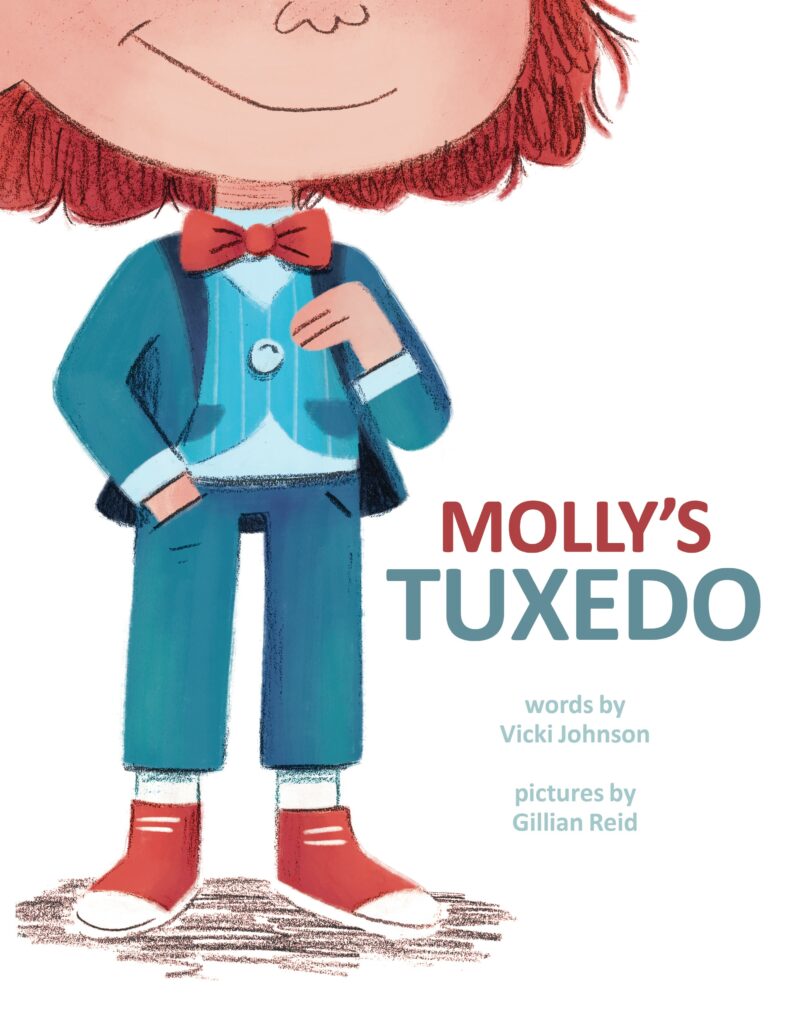 Molly wants to look her best for picture day at her school, and what looks better than a tux?

Molly's school picture day is coming up, and she wants to have a perfect portrait taken to hang on their wall. Her mom has picked out a nice dress for her, but Molly knows from experience that dresses are trouble. They have tight places and hard-to-reach zippers, and worst of all, no pockets! Luckily, she has the perfect thing to save picture day–her brother's old tuxedo!

But mom doesn't want her to wear a tuxedo in the photo; she thinks Molly looks best in the dress. Can Molly find the courage to follow her heart and get her mom to realize just how awesome she'd look in a tux? This book highlights a gender nonconforming main character and is published in partnership with GLAAD to accelerate LGBTQ inclusivity and acceptance.
EDUCATIONAL ACTIVITIES:
The Wishing Flower:
Molly's Tuxedo:
CONVERSATION STARTERS:
1. How would you describe Molly?
2. Why do you think Molly doesn't want to wear a dress?
3. What is your favorite thing to wear? Why?
4. How do you express yourself when you don't feel comfortable with something?
NOTE: A comprehensive educator guide will be available for download at the time of book launch in June, 2023 at www.vickijohnsonwrites.com [All images ©Little Bee Books]
Both Books: Acrostic Poem and Rainbow of Differences (created by Molly Ippolito)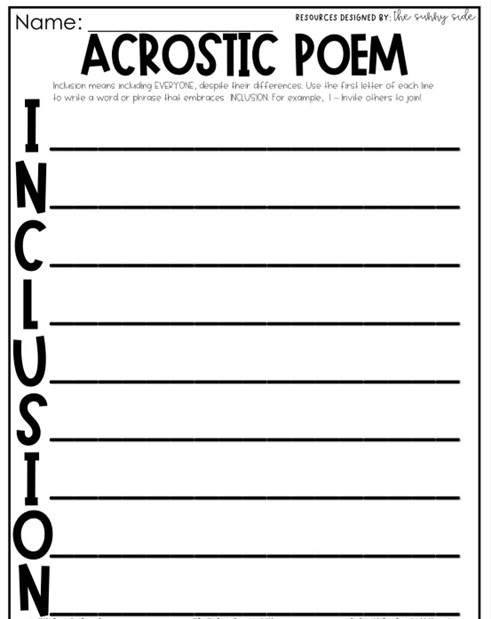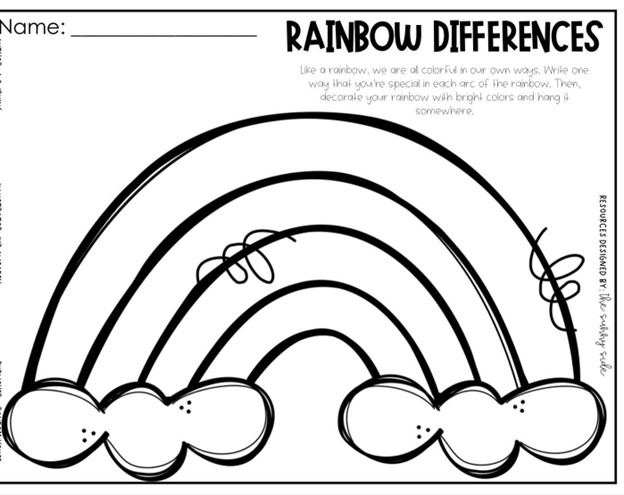 MEET THE AUTHORS: